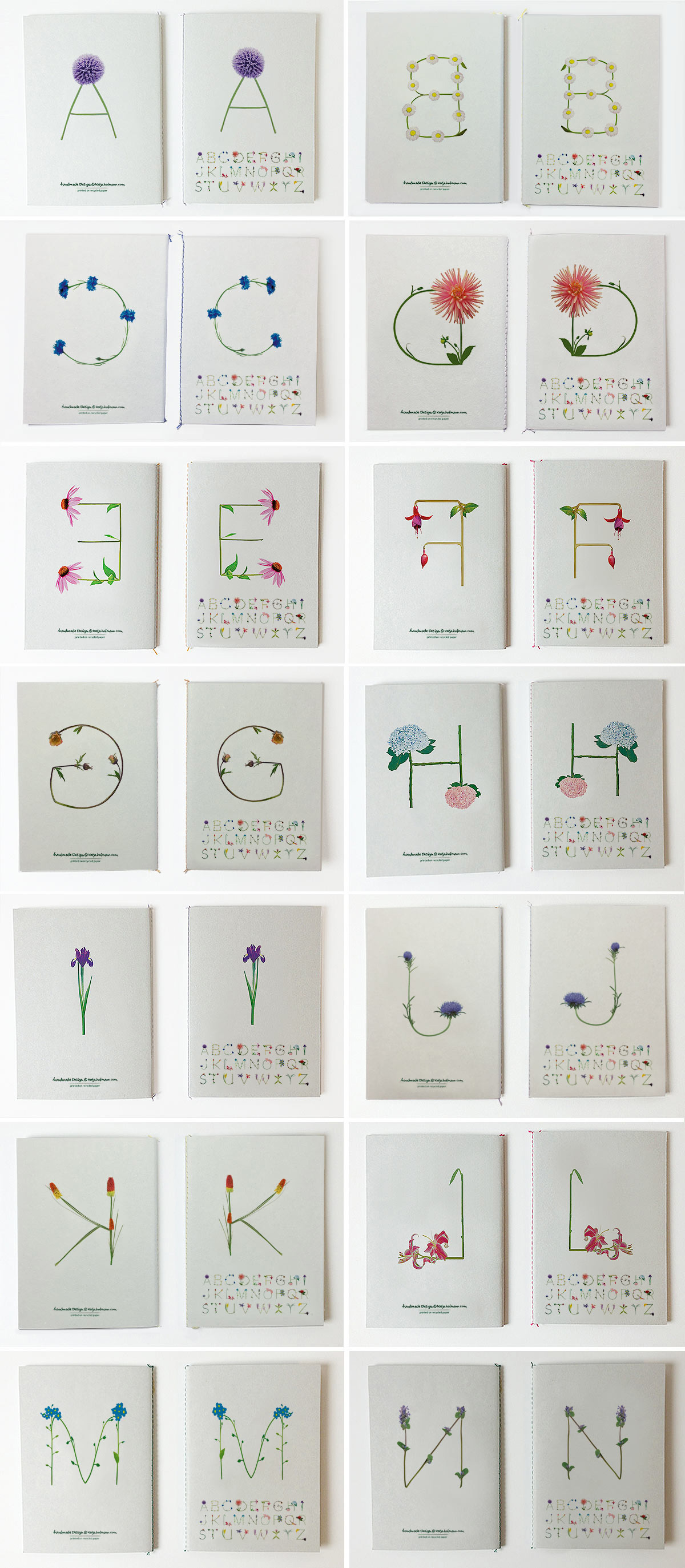 Gestaltung und Herstellung von Notizbüchern aus umweltfreundlichen Materialien

Das Booklet ist dank seines dezent gestalteten Innenlebens mit Punkten, Linien und Karos flexibel einsetzbar: zum Schreiben, Malen, Rechnen, Skizzieren, Dokumentieren der Saat im Garten, Notieren von Pflegeanleitungen deiner Zimmerpflanzen oder als Geschenk für Blumen- und Buchstabenfreunde.
–
Design and handmade booklets from environmentally friendly materials

the booklet is highly flexible thanks to the design of the pages inside as lined paper, graph paper, with dots or just blank. These serve a multitude of purposes and can be used for writing, painting, doing calculations, sketching, keeping a garden diary, write down care instructions for your indoor plants or as the ideal gift for anyone who loves flowers or letters of the alphabet.