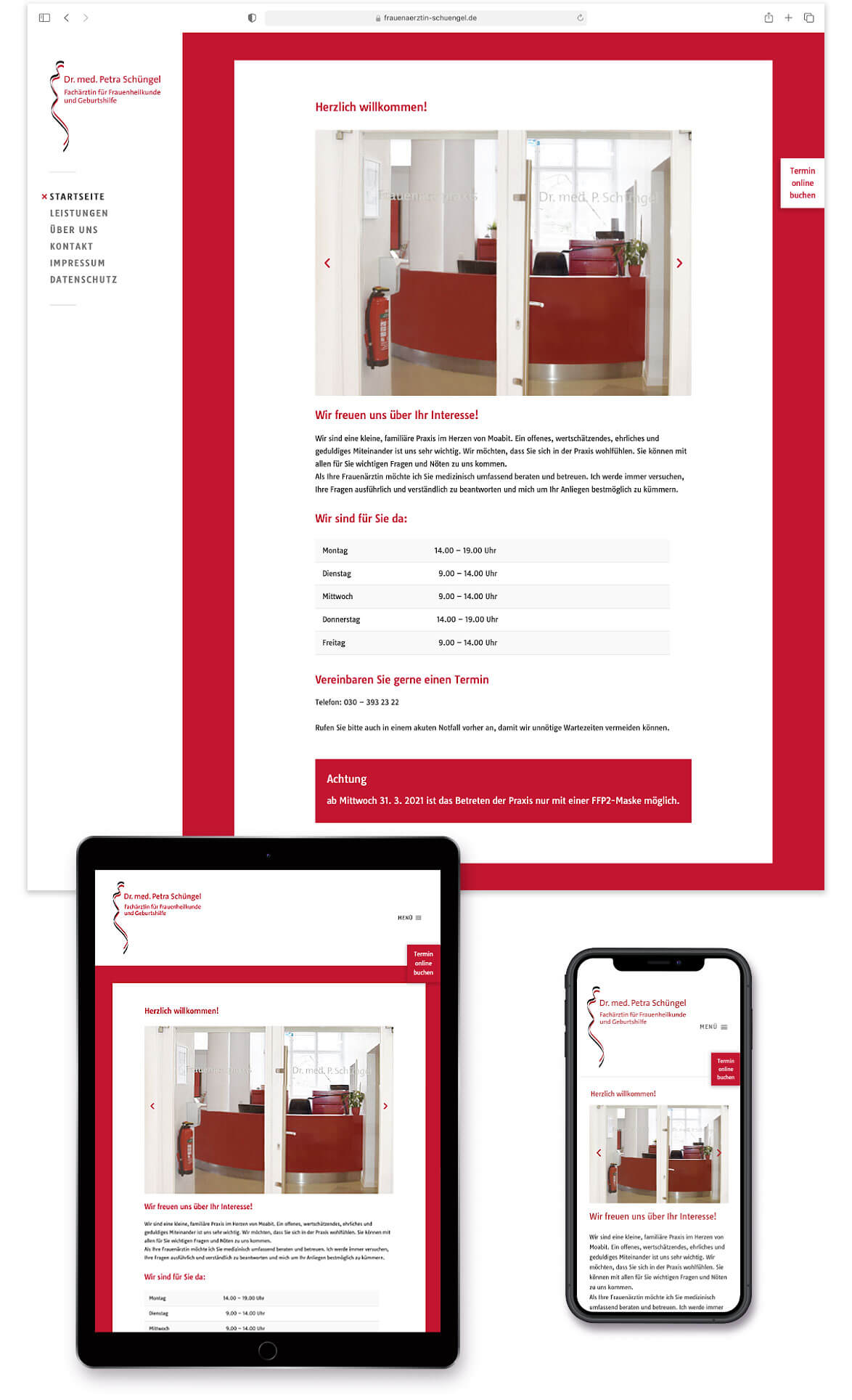 Dr. med. Petra Schüngel
Fachärztin für Frauenheilkunde und Geburtshilfe
Idee, Entwurf und Umsetzung einer Website mit WordPress
Gewünscht war eine übersichtliche und informative Website. Die Gestaltung,  Farben, Typografie und die Lageplan-Grafik auf der Kontaktseite entspringen aus dem Logo / Corporate Design und den Praxisräumen.
https://frauenaerztin-schuengel.de
––
Dr. med. Petra Schüngel
Specialist in gynaecology and obstetrics
Idea, design and implementation of a website with WordPress
A clear and informative website was desired. The colours, typography and the site map graphic on the contact page are taken from the logo / corporate design and the practice rooms.