BLUMEN BUCHSTABEN Bilder/Postkarten
Textgestaltung mit diesen Blumenbuchstaben. Druck und Herstellung von Bildern im Postkartenformat.
–
FLOWER LETTERS pictures/postcards
Text design with these flower letters and production of pictures in postcard format.

  BETOEREND 
  GORGEOUS 
 ZAUBERHAFT 
 QUICKLEBENDIG 
 DUFTE 
 GLÜCKSTAG 
 BUMBLEBEE 
 HAPPY DAY 
 ABC

Format: 100 x 145 mm
Material: 100% Recyclingkarton /papier 600gr. mit Aufhängung aus Baumwollgarn
Zum Aufhängen und/oder zum Versenden als Postkarte / to hang up or to use as a postcard.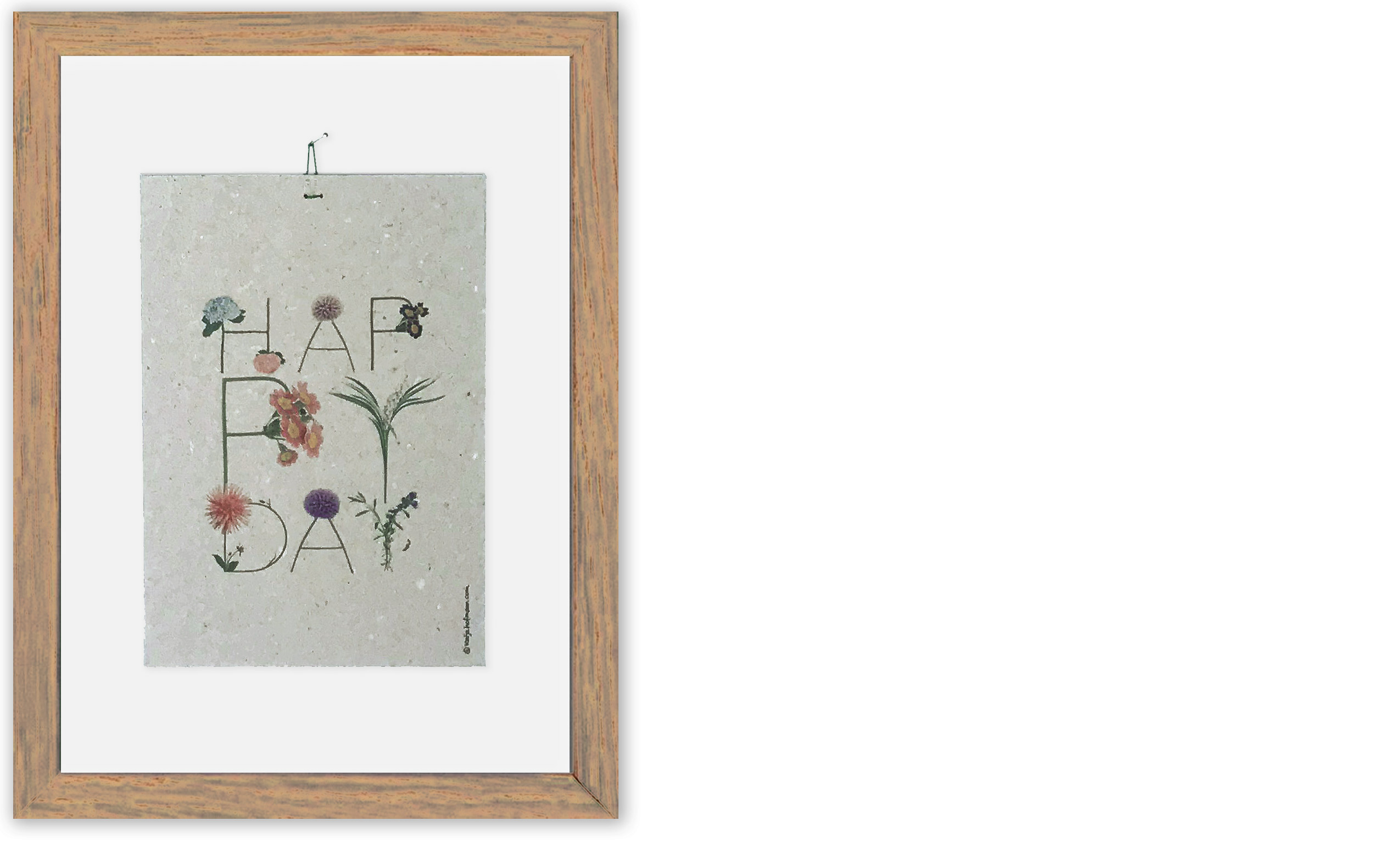 Für individuelle Wort-Wünsche oder Sonderanfertigungen mit den Blumenbuchstaben schreib' mir einfach eine E-mail / please e-mail me for your individual word wishes or custom-made products with the flowerletters.
Fontdesign & Photos: Katja Hofmann