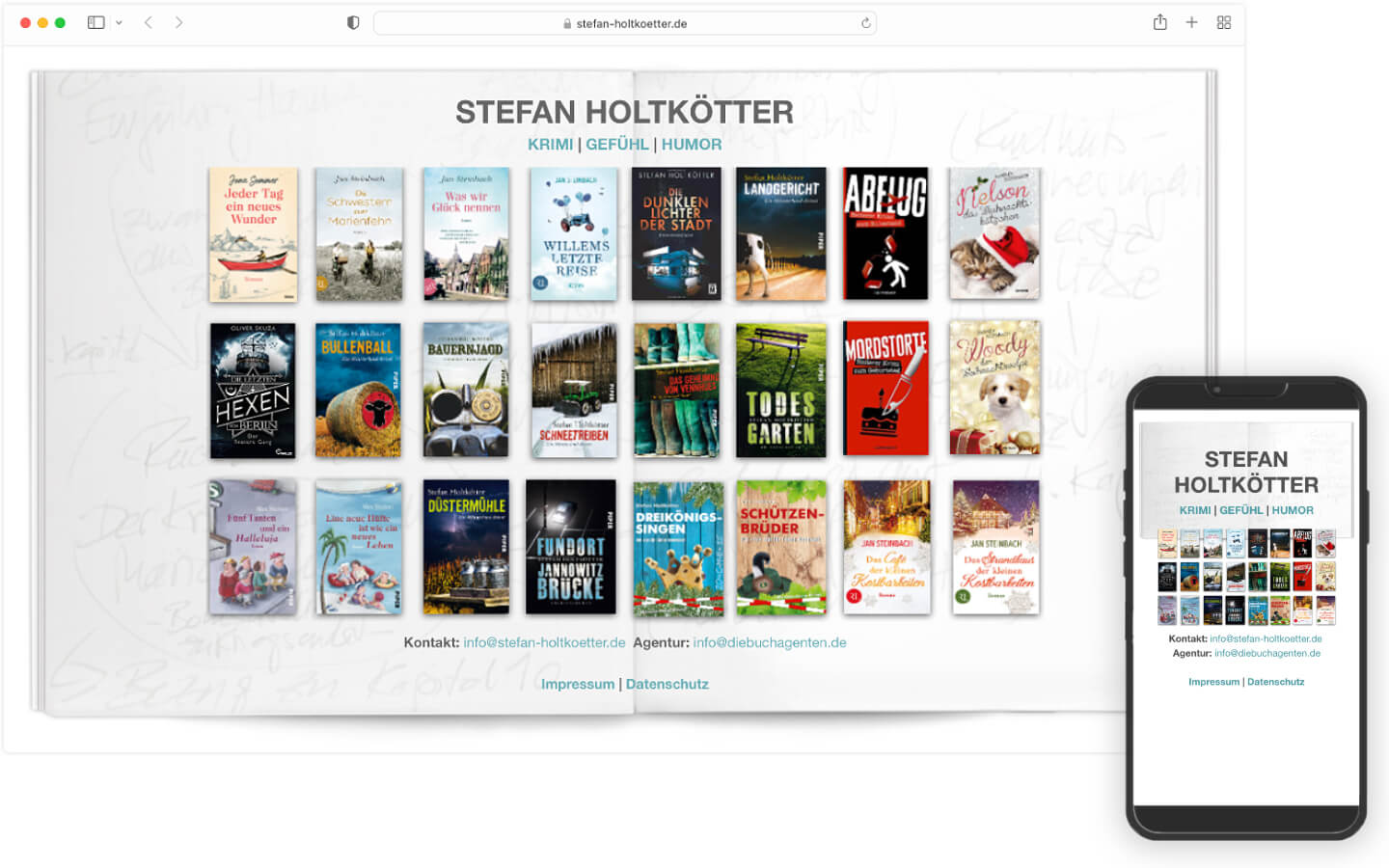 Idee, Entwurf und Umsetzung von einer Portfolio-Website
Gewünscht war ein/e One-Pager/Webvisitenkarte die einen Überblick von den Büchern gibt die Stefan Holtkötter geschrieben hat.
Die Umsetzung erfolgte mit einer handgeschriebenen Konzeptskizze, den Buchcover Bildern und WordPress.
Hier geht's zur Website:
https://stefan-holtkoetter.de
Die ©opyrights der Buchcover liegen bei den jeweiligen Verlagen.
–
Idea, design and technical implementation of a portfolio website.
Desired was a one-pager or web business card which gives an overview of the books Stefan Holtkötter has written.
The implementation was done with a handwritten concept sketch, the book covers and WordPress.
Click here to go to the Website:
https://stefan-holtkoetter.de
The ©opyrights of the book covers are with the respective publishers.