Idee, Entwurf und handwerkliche Beschriftung von einer Wand im Treppenhaus
Entwicklung von drei verschiedenen Entwürfen zur Auswahl.

Entwurf_1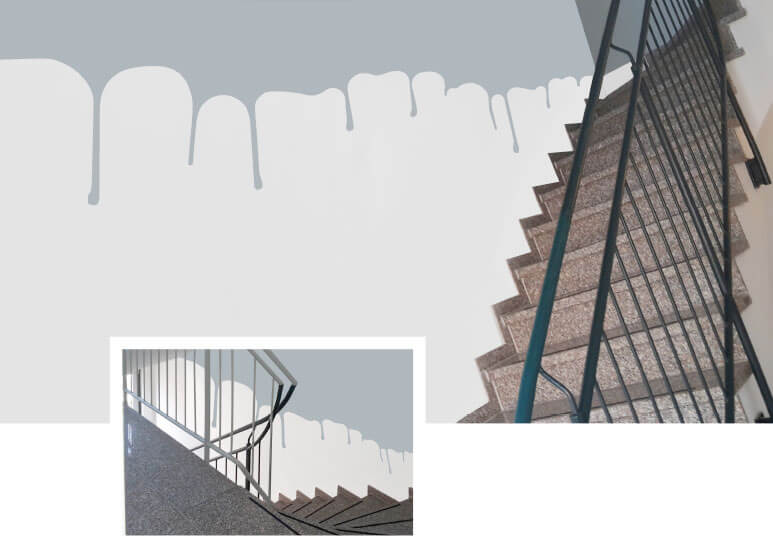 Handwerkliche Umsetzung von dem Entwurf_1 "Farbnasen XXL".
Die hellblaue Fläche läuft in stilisierten Farbnasen aus. Eine organische Optik,  die das natürliche Verhalten von Farbe auf vertikaler Fläche aufgreift.
Materialien: Bleistift, Papier, Pinsel, Walze, Spachtelmasse und Wandfarbe
–
Idea, design and and handcrafted lettering of a wall in the staircase
Development of three different layouts for choice.
Handcrafted realisation of Design_1 "Colour Noses XXL".
The light blue surface runs out in stylised colour noses. An organic look that picks up on the natural behaviour of colour on a vertical surface.

Materials: Pencil, paper, brush, roller, putty and wall paint
in collaboration with DOPO DOMANI and
Schrobsdorff Bau

© Photos & Film: Katja Hofmann