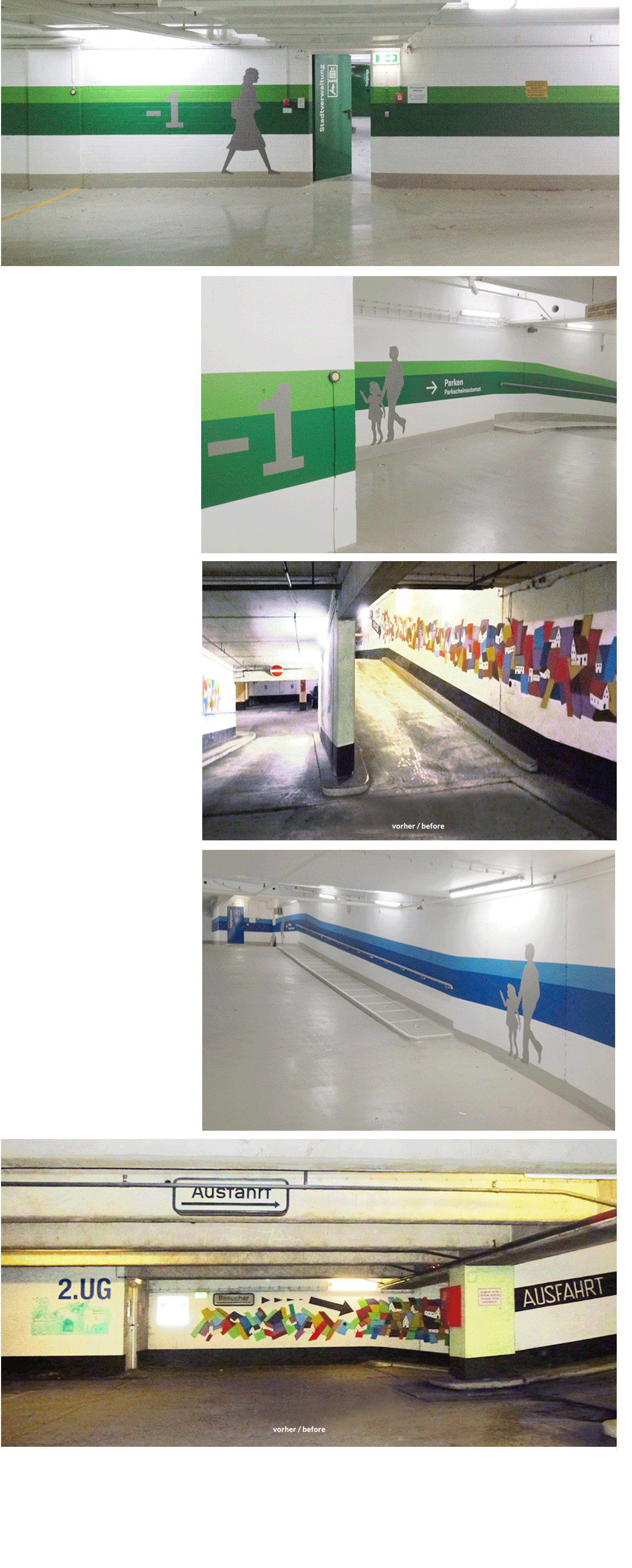 Stadtverwaltung Leverkusen

Entwurf und Umsetzung einer Wandgestaltung in zwei Tiefgaragen UG – 1 und – 2
Material: von Hand gefertigte Wandbeschriftungen mit Dispersionsfarbe. Türen und Schilderbeschriftung mit maßgefertigten Folien.
In Zusammenarbeit mit
Horn Orientierungssysteme
–
Layout and realization of a wall design in two underground car parks -1 and -2

Material: Handmade wall letterings with dispersion paint. Door and sign letterings with custom made films.