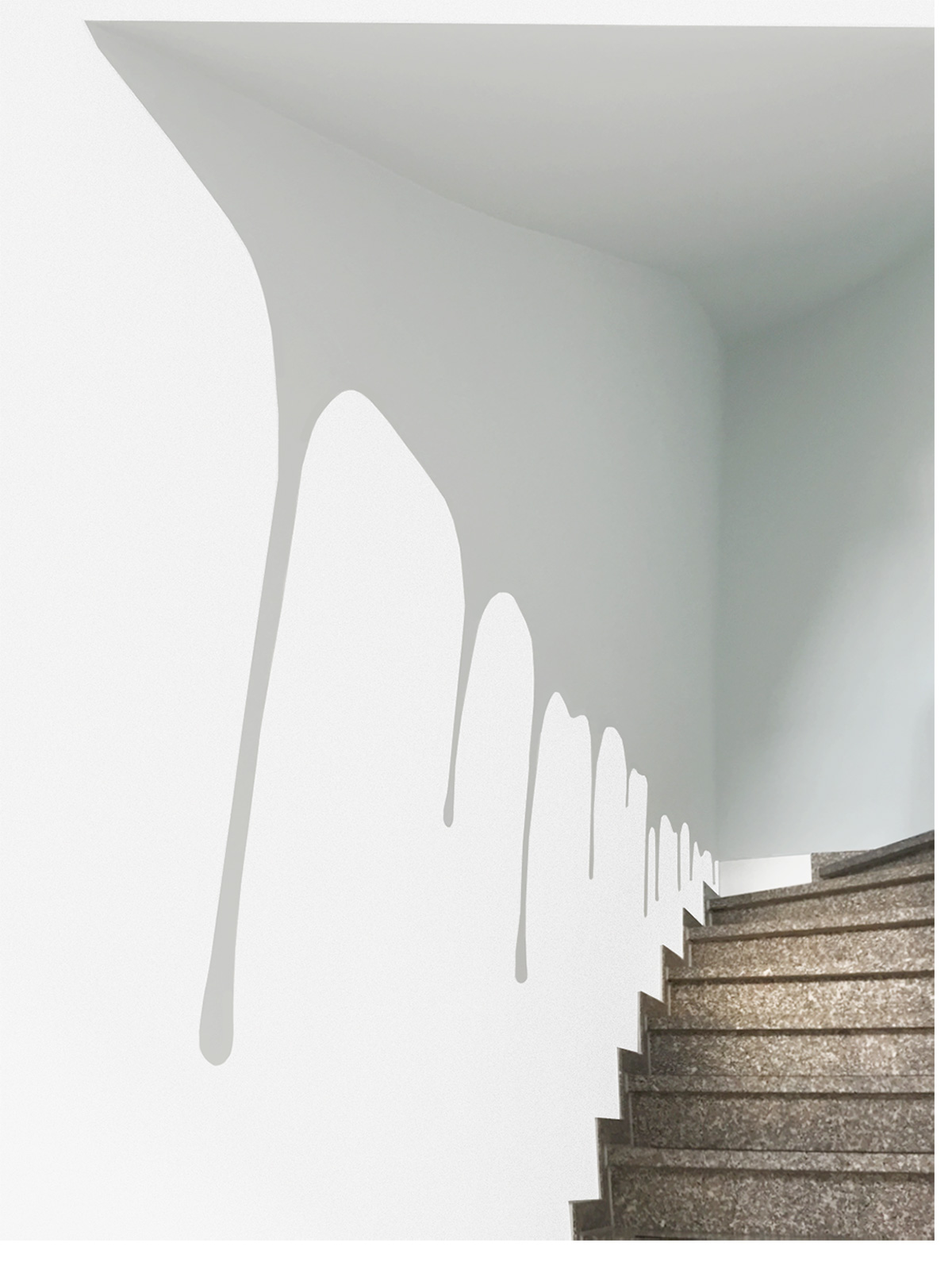 Wandgestaltung im Treppenhaus

Entwicklung von drei verschiedenen Entwürfen zur Auswahl.
Umsetzung des Entwurfs "Farbnasen XXL".
Die hellblaue Fläche läuft in stilisierten Farbnasen aus. Eine organische Optik,  die das natürliche Verhalten von Farbe auf vertikaler Fläche aufgreift.
Material: Spachtelmasse und Wandfarbe
–
Wall design
Development of three different layouts for choice.
Realization of the layout "colour noses XXL".
The lightblue area is being phased out in stylized colour noses.
An organic visual effect that take up the natural attribute of colour on a vertical area.
Materials: filler and wall colour 
in collaboration with DOPO DOMANI and
Schrobsdorff Bau

Photos and Film by: Katja Hofmann